In this talk "Technological Armageddon: A Wake-Up Call" Tony Jeton Selimi explains conscious artificial super intelligence technology (CASIT). Tony explains the ramifications of how CASIT may lead humanity to an event that either makes us extinct or pushes us to become limitless. Tony J. Selimi is a human behavioural and cognition expert internationally knowns as The See-Through Coach, who specializes in assisting business owners from all market sectors and Individuals from all professions to find solutions to their personal, professional, and business problems so that they maximise their human potential and achieve excellence in the eight key areas of life; Spiritual, Mental, Emotional, Physical, Business, Money, Relationship and Love. Some of his clients include Celebrities, Entrepreneurs, and CEO's of companies such as Microsoft, SAP, Vandercom and Deutsche Bank. Tony has impacted the lives of nearly 50 million people with his bestselling books A Path to Wisdom and #Loneliness, public speaking engagements, seminars, magazine and TV/Radio appearances including being featured on Brian Tracy show for ABC, NBC, CBS, FOX and their affiliates. His mission is to inspire one billion people to become purposeful and disciplined masters of themselves and dedicated and inspired leaders of others. This talk was given at a TEDx event using the TED conference format but independently organized by a local community. Learn more at https://www.ted.com/tedx
This is an automated debt collection call done right! Reach your customers at scale with Virtual Agents that ensure a human touch.
From Google I/O'18 This is really some fascinating stuff.
Google Assistant comes with important update announced in Google I/O 2018. The Update comes with Google Duplex, a human like calling feature, Continuous conversation, 6 new Voices and Wavenet recording for voices. ————————— Subscribe ————————— மேலும் பல டெக் Video மற்றும் செய்திகள் பார்க்க SUBSCRIBE செய்யுங்கள் ➡ https://goo.gl/9g9xv7 ————————— Buy Online – Support me ————————— Amazon ➡ http://bit.ly/TechInTamilAmazon Flipkart ➡ http://bit.ly/TechInTamilFlipkart ————————— Social Links ————————— Facebook : https://goo.gl/5Jvkz6 Twitter : https://goo.gl/VL3Xhd Instagram : https://goo.gl/xFhWLq Google+ : https://goo.gl/T7Auqn ————————— Music Credits ————————— Intro Music : Desmeon – Back From The Dead [NCS Release]
An experimental technology called Duplex may change the way you talk to your Google Assistant. It sounds pretty ordinary, but it's anything but. Read more about Duplex on CNET: https://cnet.co/2roXyH4 Subscribe to CNET: www.youtube.com/user/cnettv Check out our playlists: www.youtube.com/user/CNETTV/playlists Download the new CNET app: https://cnet.app.link/GWuXq8ExzG Like us on Facebook: https://www.facebook.com/cnet Follow us on Twitter: https://www.twitter.com/cnet Follow us on Instagram: http://bit.ly/2icCYYm
Stanford Professor Richard Socher gives a TEDX talk on the present and future of Deep Learning and AI. Implement Deep Learning: http://bit.ly/2BDTHcs For the full episode Where AI is today and where it's going. | Richard Socher | TEDxSanFrancisco click here: https://www.youtube.com/watch?v=8cmx7V4oIR8 For more videos like this: ARTIFICIAL INTELLIGENCE at SKYMIND https://www.youtube.com/watch?v=LRcbfqHGzj4
http://www.humanlevelartificialintelligence.com Visit my website to understand how this technology works. Numerous copyrights and patents were filed on this technology starting from 2006. The reason my Artificial Intelligence software has achieved Human Level Artificial Intelligence or Artificial General Intelligence (AGI) is becuase: 1. it can do recursive tasks. 2. it can do hierarchical tasks (complex). 3. it can generate common sense knowledge. 4. it can navigate in an unknown environment. 5. it can play videogames it wasn't trained with. 6. it can play new videogames. 7. it can understand natural language. 8. etc, etc. etc. In the video the robot's thoughts and actions are displayed for the viewers. You can see what is going through the robot's brain as it plays the videogame. tags: human level artificial intelligence, ai, artificial intelligence, artificial general intelligence, true ai, strong ai, human level ai, cognitive science, ai plays video game, robot plays video game, agi, digital human brain, human intelligence, human brain, human mind, human thought, ai plays role playing games, ai play rpg.
This cool new tech will help you blow off your parents like never before! Subscribe now: https://www.youtube.com/c/funnyordie?sub_confirmation=1 CREDITS: Starring: Tamara Yajia Darren Miller Written by Darren Miller & Tamara Yajia Director: Darren Miller Editor: Joe Humpay Assistant Editor: Alee Caldwell Get more Funny Or Die ——————————- Like FOD on Facebook: https://www.facebook.com/funnyordie Follow FOD on Twitter: https://twitter.com/funnyordie Follow FOD on Tumblr: http://funnyordie.tumblr.com/ Follow FOD on Instagram: http://instagram.com/funnyordie Follow FOD on Vine: https://vine.co/funnyordie Follow FOD on Pinterest: http://www.pinterest.com/funnyordie Follow FOD on Google+: https://plus.google.com/+funnyordie See the original at: http://www.funnyordie.com/videos/3dce6ad60d/now-google-assistant-can-call-your-parents
http://www.VPI-corp.com/VirtualSource VPI Conversational Virtual Agents powered by Artificial Intelligence It's time to reshape the way we think about customer telephone self-service. Stop scripting. Start conversing. Stop disappointing. Start delighting. Watch to learn how VPI's conversational virtual agents in the cloud can help you effectively automate a wider variety of inbound and outbound call types while lowering costs and improving customer experience.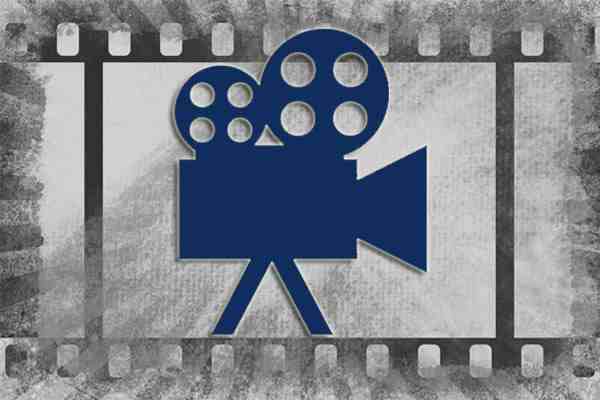 This cool new tech will help you blow off your parents like never before! Subscribe now: https://www.youtube.com/c/funnyordie?sub_confirmation=1 CREDITS: Starring: Tamara Yajia Darren Miller Written by Darren Miller & Tamara Yajia Director: Darren Miller Editor: Joe Humpay Assistant Editor: Alee Caldwell Get more Funny Or Die ——————————- Like FOD on Facebook: https://www.facebook.com/funnyordie Follow FOD on Twitter: https://twitter.com/funnyordie Follow FOD on Tumblr: http://funnyordie.tumblr.com/ Follow FOD on Instagram: http://instagram.com/funnyordie Follow FOD on Vine: https://vine.co/funnyordie Follow FOD on Pinterest: http://www.pinterest.com/funnyordie Follow FOD on Google+: https://plus.google.com/+funnyordie See the original at: http://www.funnyordie.com/videos/3dce6ad60d/now-google-assistant-can-call-your-parents